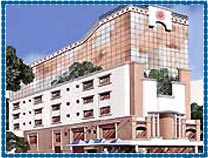 Category: 4 Star
Address:
Andheri - 462, A.B. Nair Road,
Juhu, Mumbai-400049, India.
Accessibility:
6 Kms. from Airport: 4 Kms. from Railway Station
Locational Advantage:
Hotel Ramee Guestline is situated close to the airport and is also located in the very popular Juhu area.
Hotel Description:
Ramee Guestline Hotel is located close to the airport and also is located very near infact just 100 mts. from the Juhu beach making it a hot favorite among the business and the leisure traveller. Part of the worl renowned chain of Ramee hotels Guestline is not just an addition to the chain but a feather in the cap of this hotel chain. Hotel also offers world class restaurant and bar to go with the reputation of the hotel. Conference halls and meeting halls of the Ramee Guestline have been well decorated and well equipped with the best of the equipments.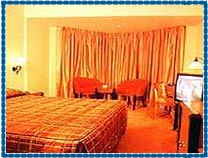 Accommodation at Hotel Ramee Guestline, Mumbai:
Hotel offer a total of 82 rooms that have been divided into 38 superior rooms, 41 club rooms and 3 suites. Accommodation at the Ramee Guestline provides an ideal spot for the corporate, international travelers and families. All the rooms and suites in the hotel makes sure that the stay at the hotel will be a memorable one. Number of amenities and facilities that have been offered in the rooms are unparelled. The Guest Room Amenities at the include High-speed Internet connection besides other modern amenities and facilities
Amenities & Services at Hotel Ramee Guestline, Mumbai:
Spa, Complete with Steam, Sauna or Jacuzzi. Roof Top Swimming Pool, Massages, Gymnasium, Travel Desk & Ticket Handling, WIFI – Internet access enabled Hotel, Rent-a-car & Chauffer, City tours & Sight seeing, Round the Clock Room Service, Banquet Facilities, Bar, Restaurant.